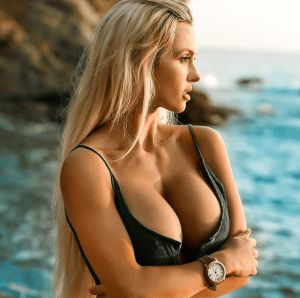 Home
/
Ukraine Online Dating Sites
/
AmourFactory Review — Best Place To Find And Date Slavic Girls
AmourFactory Review — Best Place To Find And Date Slavic Girls
Girls online
More than 16400
What is Amour Factory?
AmourFactory is a dating site where you can find a Ukrainian women or girls from other Slavic countries to talk to, meet with and possibly date. The platform offers everything that you might ask for on a dating website. Stay tuned to learn about its every feature, as well as pricing in this thorough review!
Amour Factory review on website design
When you access the AmourFactory website for the first time, you won't see much since only registered users can get access to the whole website functionality. Therefore, the easiest way to evaluate the site is to fill out the sign-up form and confirm your email address.
When this step is completed, you immediately see the whole abundance of girls' profiles listed there. They take the center of the page and serve as a true attraction of the platform. The main menu to navigate the site is located at the top of the screen offering users the ability to use the search feature, play the Faces game, read messages and mail, as well as check the number of credits left. My profile menu takes the right part of the page and offers access to the list of favorites, flowers, presents, and contact and meetings requests.
The interface of the website is absolutely clear and user-friendly, so even a beginner can come up with an idea of how to use it.
Amour Factory dating site sign-up
The registration at the site is simple and fast. To begin, you have to fill out a form on the main page of the site. You need to select your gender, write your name, date of birth, email, and password.
Once you finish with the form, you're going to have to answer some questions about yourself. Then, you need to answer questions about who you're looking for. This will help Amour Factory instantly understand your tastes and match you with Slavic girls that suit you best.
Profile quality
When you enter an Amourfactory login and password, you can start viewing girls' profiles. 
Firstly, they're displayed in a shortened version where you can learn a lady's name, age, the number of uploaded photos and videos. Some women have green labels of being a validated or/and online user. 
However, the most interesting things can be found when you open a full profile description. You'll learn:
Her native city;
Height and weight:
Basic characteristics like marital status, religion, children, habits, education, and others. 
Each profile also contains a short description provided by a woman where she mentions her reasons to try Armour Factory dating and what kind of partner she hopes to meet.
Every profile contains both public and private photos as well as may include videos too. Usually, girls make only several photographs public to spark men's interest, but the most eye-catching examples are made private and can be viewed only by premium members.
Amour Factory customer support
Support team at Amour Factory dating site works 24/7 to provide every client with proper services. You can get in touch with the help team using an email, or the contact form on the site itself. The response time is usually within an hour, so you don't have to wait for a long time.
Amour Factory online dating website security measures
The Amour Factory dating app uses the SSL technology for data on the site. That information is then sent to a server for further storage.
Amour Factory search system
The search engine at Amour Factory is very advanced and allows you to practically find anyone. You can select girls based on their level of education, drinking and smoking habits, age, religion, marital status, and even more factors.
Key features of Amour Factory dating site
The website has both free and premium features. As a newcomer, you'll only be eligible for free features. Nevertheless, if you buy some credits, you can use paid ones as well. Have a look at some of the things they offer.
Free features
Even if you don't want to spend any money at first, the Amour Factory dating platform has plenty of free features that can help you get started. Have a look at some of them:
Quick registration
Free viewing of member's profiles
Sending unlimited likes and winks
Making profile description changes
Paid features
The paid features are even better and give you much more freedom. Take a look at what they pack as well:
Responding and sending emails to members
Chatting with instant messages
Receiving contact information
Sending presents to other members
Requiring personal meetup
Extra features 
Though there isn't an Amour Factory app that gives flexibility on mobile devices, there's good news since the site offers many additional services and functions. 
Traditional texting can be made twice more exciting on this platform thanks to funny stickers, the option of adding media, and the Let's talk feature. The last one is helpful because it offers to create your personal message and use it as a template for communicating with several girls or benefit from system examples to initiate a conversation.
The Mailbox tab on the upper menu of the Armourfactory dating website offers access to all the messages received and sent. There are four groups of emails, including inbox, outbox, trash, and drafts. They can be listed according to different filters and marked as new or read if you want.
One more great feature is Newsfeed. You can see not only girls who have been online recently but also see their latest posts with photographs and short descriptions to get acquainted with active ladies. You can follow any of them as well as start a chat if she appeals to you. If any user seems too annoying or suspicious, the platform suggests blocking it or reporting abuse. However, this is a quite rare experience not mentioned in any Amour Factory review.
Pricing on Amour Factory dating website
As a beginner, you can claim 20 credits for free to try out the features that are available only after depositing. After that, you can only buy credits for their normal prices:
20 credits – $9.99 ($2.99 for the first buy)
50 credits – $19.99
125 credits – $44.99
250 credits – $69.99
750 credits – $149.99
What to expect from Amourfactory dating?
Amourfactory was launched for single people looking for socializing and possible relationships with Slavic women. This online destination boasts a great variety of girls' profiles that outnumber men's ones significantly. It allows making connections with several ladies, interacting with them, and finding a soulmate without severe competition with other suitors.
As you can see from this Amourfactory review, the dating platform can be used by everyone without advanced computer skills. It offers an awesome user experience and can be a perfect site to meet women from Ukraine, Russia mail order bride, Poland single girls, Moldova, and other Slavic states. Furthermore, a credit system supported there offers a unique possibility to develop relationships at your own pace and use credits on the services that really matter.
Conclusion
Amour Factory is the best dating app to find a Slavic girl who you can then date or simply chat with. The app offers an advanced search system, cheap credit prices, and lots of free and paid features. Try it out and make your life much more exciting!
Popular questions about Amour Factory site
Can I find a bride in the Amour Factory?
Any man who is signed up on the amour factory dating site can easily find the bride with the help of advanced searching functions. Users can look for a girl based on all information possible: age, level of education, religion, drinking and smoking habits, marital status, country, city, and children. Not depending on the filters you used, there are lots of brides who fit the criteria. You can view the profiles for free.
How does the credit system on AmourFactory work?
Thanks to our Amour Factory review, you will know that the website's price policy is based on the credit system. Credits are a virtual currency used to unlock the advanced features of the website. You need a certain amount of credits to unlock the features you need. You can buy 20 credits for $9.99. If you are a the-first-time user of the Amour dating website, you can get the smallest credits package for only $2.99. The package of 50 credits cost $19.99, 125 credits – $44.99, 250 credits – $69.99, 750 – $149.99.
Can I sign up on the Amour Factory anonymously?
Lots of users try to stay anonymous on the Amour Factory dating site. You can remain anonymous on the platform without violating any company's rules. Of course, you will need to add your data like your name and credit card number to make a credit purchase, but all the further actions can be anonymous. You should not upload your photos and personal information, like bio, on your profile to stay unknown. You can scroll through and chat with the girls completely anonymously.
What features are unlocked with the credits?
There are free and paid features on the dating website. Free features of the website include signing up, winks and likes, adding to favorites, scrolling through the accounts, and extended search. Due to our Amouractory review, paid features of the platform include:
Sending instant messages;
Sending long emails;
Watching private photos and profile videos;
Sending gifts;
Arranging actual dates;
Requesting the contact details.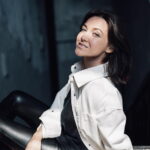 Sveta Demkina knows everything about Ukrainian women and dating in this Eastern European country. She is a local dating expert and describes more widely slavic dating customs and tips.
More Reviews